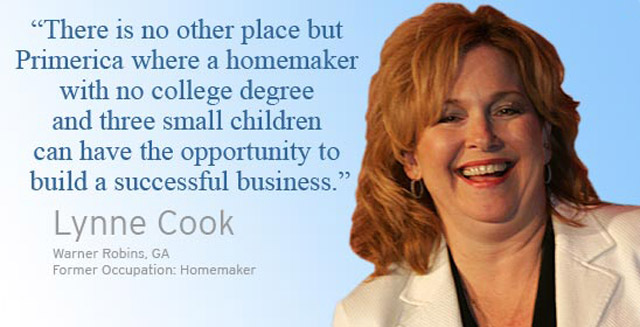 "My husband, Danny and I were Primerica clients before we joined the business. I was often approached about the Opportunity, but I didn't think I could learn enough about finances to be able to go out and teach others. At the time, we'd just had our third child and I had stopped working part‑time so I could spend more time with the kids.
"We needed extra money, but going back to a job wasn't an option since we didn't want to have to put the kids in daycare. My sister is a rep out in California and as I confided to her about our financial dilemma, she made me promise to go talk with a local rep.
"The only reason I finally decided to join the business was because I wanted flexible hours so I could stay with my kids and because I saw the potential to make a lot of money just on a part‑time basis.*
"Our kids have grown up in Primerica with a different outlook on life than many of their peers. They understand that leadership and self‑development are important and that they will someday take over our business and continue what we started. They are proud of what Danny and I and our whole team have accomplished.
"There is no other place but Primerica where a homemaker with no college degree and three small children can have the opportunity to build a successful business. If I can do it, so can you!"
*Part-time opportunity not available in all parts of Canada.