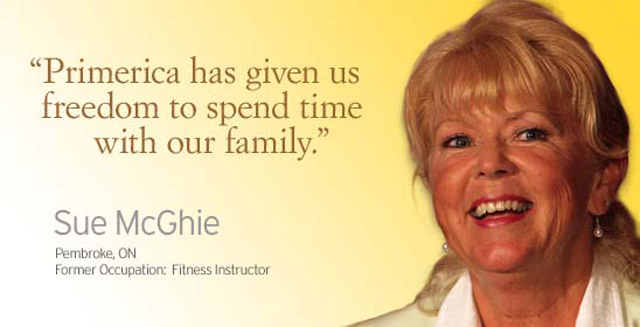 "Before Primerica, I was a high school Physical Education teacher. My husband, Tim, and I have three kids, and I really needed more flexibility in my work schedule to care for my family the way I wanted to. Business ownership seemed to be the best way for us to make a good income and still have time for my family. So, in the late 1980s, we opened a fitness center – which enabled me to bring my kids to work with me.
"We ran the center for five years. But running that kind of business wasn't what we expected it to be. We were making money, but I was working seven days a week and we had no quality of life. That's when we heard about Primerica.
"Today, Tim and I are proud to be building a financially successful business together. Primerica has given us freedom to spend time with our family. We are making a difference in our clients' lives and are able to live the kind of life we've always dreamed of.
"Because of Primerica, we have been able to teach our children that hard work pays off. We also have a great team and are excited about helping them achieve their goals as well. Primerica has changed our lives. In this business, if you work hard, stay positive and follow the example of other great leaders, you
can
succeed. It's all up to you."